A New Way to Grow Mesembryanthemum Crystallinum-Indoor Hydroponics with LED Grow Lights.
---
Mesembryanthemum Crystallinum as a kind of healthy vegetable, it has been favored by more and more people in recent years. And it is the 'aristocrat' of vegetable because its price is really expensive.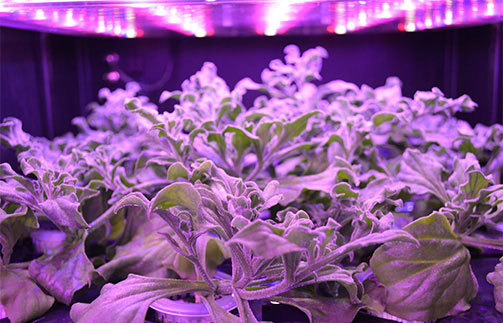 Here we'd like to share with you a new way to grow mesembryanthemum crystallinum-indoor hydroponics with LED grow lights. We grow them in the indoor hydroponic growing machine (KES1.0/KES2.0) with LED grow light (KES-GL-001), and the growth effect is really good.
Do you like to eat mesembryanthemum crystallinum? It is usually made for salads and it tastes well.